Fresno County is an impressive place to operate a business, especially one in the agricultural industry . While the large city of Fresno is present here and serves as an economic hub for the entire Central Valley area, the county also has several agricultural, commercial, and industrial companies present as well, all of which are pulling power.
The Fresno area is the largest fruit and tree nut region in the state. It's home to both large- and small-scale poultry and cattle operations while also serving as top producers of almonds, grapes, vegetables of all types, pistachios, and tomatoes. In the city of Fresno are also several large food and industrial businesses.
Fresno County also has numerous factors that make energy costs high, including a difficult water situation in some areas. The area is primarily a Pacific Gas & Electric utility, which is recognized as having some of the highest energy rates in the state, this is one of the most important reasons to turn to commercial and agriculture solar energy systems. More so, the challenging environment and timeline for permitting is also a limitation on many organizations. Yet, there is help when you turn to a solar energy company in California like Coldwell Solar for support when it comes to solar installation and renewable energy.
Benefits of Commercial Solar Energy
Agriculture, Commercial and industrial solar in California is more accessible and beneficial than ever before. More importantly, organizations are often desperate for support as the cost of operating businesses like this, especially in the industrial and agricultural sectors in Fresno County continues to rise. The benefits of putting in place a solar panel system are numerous and include:
Reduction in overhead costs and a lower

for many of these organizations – that's money

that is directly and nearly immediately seen

Deep well pumping costs offset or minimized for maximum optimization of

benefits.

Calculated time of use to maximize the best rates for the highest

to address daily operational costs.

Improved environmental stewardship and reduced

with this

, something that many of today's industrial and agricultural stakeholders see as critically important

Reduced dependence on utility providers and more

independence directly relates to less risk of shutting down the operation due to

access

Batteries and storage systems to enhance the capabilities of your

for maximum benefits and

during heavy demand times (i.e. summer pumping)

26% tax breaks to qualifying organizations that can be used to reduce financial obligations, keeping more money in the company.
Tax benefits can help to reduce business expenses, further boosting profit margins, including accelerated depreciation.
Optimize fallowed land for solar array allowing additional tax benefits.
Solar Energy Services offered by Coldwell Solar
Commercial solar energy solutions and solar panel installation in California from Coldwell Solar change the game. By utilizing our consulting services initially, we can provide your business with concrete evidence of how making the move to solar can transform operations and improve outcomes including profits.
From there, Coldwell Solar becomes the only commercial solar company you need. We work closely with you to ensure the best possible design for your operations. We then install it flawlessly and create opportunities for success from the start. We'll then maintain the system for your organization as well.
Learn more about how we can save you money on a solar energy system from one of the best solar companies in Fresno County by using our online solar calculator now.
Coldwell Solar handles the entire solar installation process, including permits,
rebates, engineering, construction, on-going monitoring and support of the
system for years, as an energy partner.
All of our experts are certified to ensure your project is done right.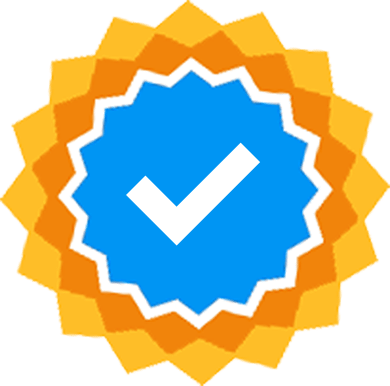 Coldwell Solar focuses on serving agribusiness, farms, utilities, architects, general contractors, commercial buildings, properties, schools, manufacturing and industrial companies. The company is certified to meet the most complex standards and consistently delivers the highest-quality, long-lasting workmanship.
CA Lic # 969149
Coldwell Solar California Offices:
If more convenient fill out the form below: