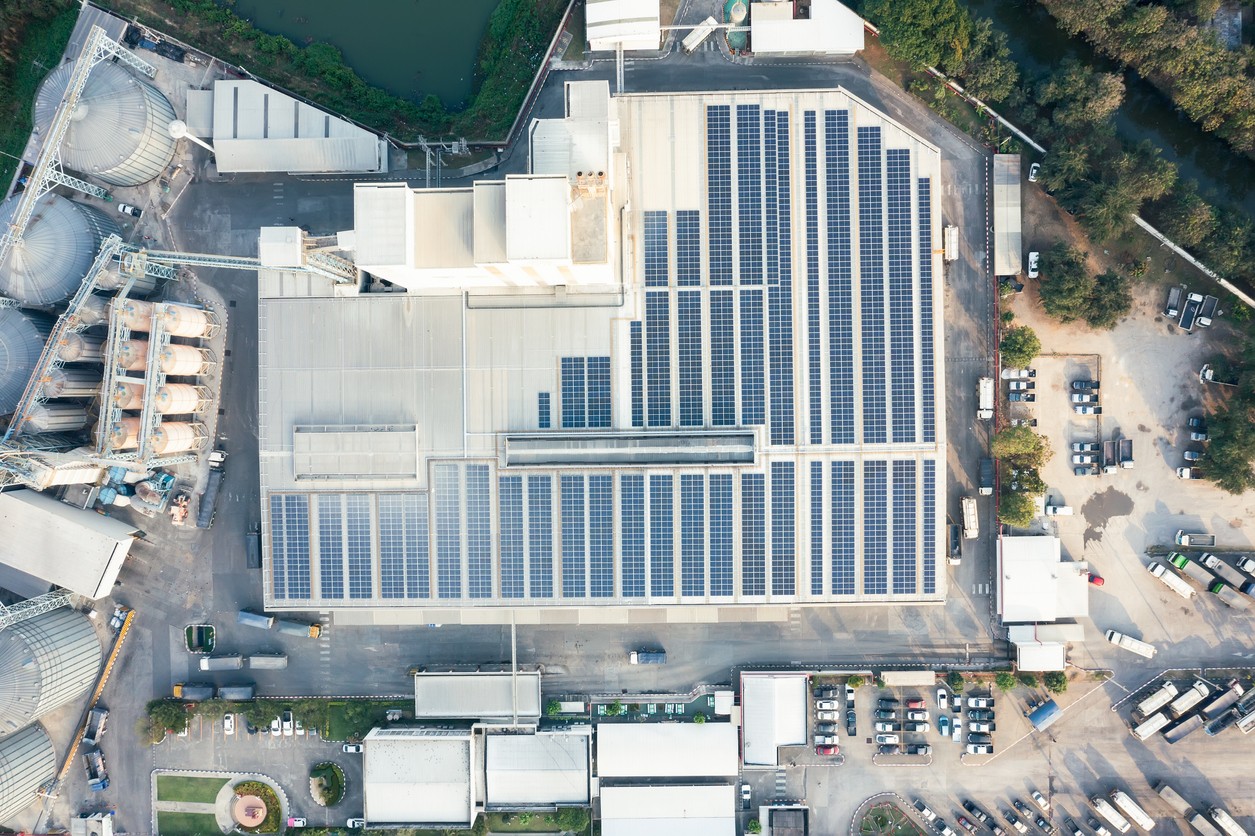 In every business relationship, choosing the right partner can significantly impact the project's success. Whether it's a complex renewable energy implementation or small-scale rooftop installation, it's imperative that you find a commercial solar contractor who can understand your objectives, deliver best-in-class service, and continue to support your company after completing the project.
This is more true for commercial solar contractors. Not only do you need a qualified, skilled, and experienced contractor, you need a company that can provide you with a solar panel system based on your expectation.
You need to look for a solar panel company that can offer you warranties, the best products and materials, methods to finance the project, and the ability to provide the best design. Therefore, it's important to ask all the important questions from the experts before hiring them to learn whether they are a suitable option for you. Here are a few questions you need to ask commercial solar contractors.
1. How Much Money Can I Expect To Save With The Commercial Solar System?
You need to ask the contractor how much money you can save in the next 20 years. This is crucial because your commercial solar system needs to last for decades to protect your company from skyrocketing fossil-fuel-based energy costs. When you install a new solar system, it requires a few years to break even, but after a few years, you can notice a great difference in your business expenditures.
If you enter a power purchase agreement (PPA) or lease a solar system, you don't need to pay the upfront cost. You can see savings in your electricity bills from day one. Additionally, ask your solar installation company to run estimates on different solar systems.
The premium quality solar system might cost you more and require a more expensive PPA or lease. However, they will offer you more savings than a poor-quality system. So, evaluate certain factors like useful life, durability, efficiency, and performance levels to choose a solar system that greatly impacts your savings.
2. Can I Go Over the Design You Are Suggesting?
Commercial solar contractors need to be experts at installing solar panels. Once you hire them, they will suggest a plan for your commercial property based on different factors. When you get the plan, ask the contractors to review their proposed design for your property.
You can ask them to explain why they chose the plan's materials and design. Feel free to have them explain where the panels will be located on your property and why they have chosen the place. How much energy can the solar system be expected to generate?
Are any obstructions like trees that can affect the performance of your solar panels? If they are using jargon, always ask to clarify the meaning of the technical jargon so that you know everything about your project.
3. Are You Locally Owned and What Quality Of Products Do You Offer?
Choosing locally owned contractors will allow you to support the local economy. However, you must not compromise on quality and service. The primary reason why companies choose local companies is that they have better knowledge of the location's climate. They know what type of products will suit your neighborhood and want a more efficient design to absorb sunrays on your roof.
Even if the company is not primarily located in the area, you can go for a contractor with experience in your locality. This will help you prevent an issue that occurs due to environmental changes.
It's also imperative to check the quality of equipment and materials the company provides. When looking for quality, you are looking for efficiency and reliability. Your solar panel system must generate as much power as possible without sacrificing value. It's best to go for products that can withstand any weather condition. With quality products, performance will not suffer.
4. What Type of Businesses Have You Previously Served?
While it's not always important, looking for a commercial solar company that has helped California businesses that belong to your industry and are comparable to your size ensures they give you the best results. You also need to know whether they have worked with a business with energy requirements like yours. This will give you confidence that your hired contractors have the ability to meet your needs.
You can also ask about the size of their typical client to get a better idea about their expertise and professionalism. It will give you confidence that they can effectively deliver a project of your size. Keep in mind that larger solar systems are not simple and usually need services like monitoring, feasibility, and reporting, so you can ensure they have the resources to meet your requirements.
5. What is the Upfront Cost of  Solar Panel Installation?
Wondering what will be the cost of your solar panel system? Well, the price of the complete solar panel system and how much energy it can produce greatly vary based on several factors. This is why it's not the right question to ask.
The right question is how much upfront capital is needed to get a solar system. The answer will entirely depend on how you plan to finance your solar system and your company's requirements.
If you are planning to lease a solar panel system or go for a PPA, you will get the solar system with zero upfront cost. It's best to ask your options contractor and research them to understand which option will work for you. Also, you can take suggestions from commercial solar panel contractors to choose the right option.
6. What Warranties Do You Offer on Materials, Labor and Production?
Opting for a solar panel installation process for your commercial property is the first part of assessing several benefits of solar. Choosing a reliable and credible installation company for your business that can help you maintain the efficiency of your system for several years is equally crucial.
A professional and trustable company will provide you necessary warranties and guarantees for the material, labor, and process. The warranties will allow you to get help when you need repair or maintenance services.
You don't need to pay for the maintenance and repair from your pocket when you have warranties. This can save you a lot of money in the long run. Additionally, when asking for warranties, get absolute clarity of what type they offer. You can also check the warranties clause to determine whether they benefit you.
7. What Type and Size of Solar Panel System Should I Choose?
This is an important question to ask commercial solar contractors. Generally, businesses choose rooftops to install the system, as businesses usually don't have other vacant spaces. Ground arrays or carports are also some of the commonly chosen areas for commercial system installation.
You can also have the solar installation on your offsite or own site. Additionally, you can build a definite number of solar panels to just meet your regular energy needs. Some businesses also build solar systems more than they need and get credited for any excess electricity they have generated based on what public policy your local utility company practices.
If you don't know what size and type of solar panel system you need to install, you need to ask the manufacturer, solar energy consultant, or dealer. The experts will analyze your past and current electricity needs and ask for your preferences to evaluate whether or not they can install enough panels in your place to meet your requirements.
If your site or building can't accommodate a certain number of solar panels, you can opt for an offset solution or higher-efficiency panels. There are several ways to enjoy the benefits of solar panels. You simply need to make the right decisions to get the most out of them.
Contact Coldwell Solar for Commercial Solar Panels System
Most businesses are switching to solar energy to lower their overall energy costs as they grow, which is why the need for trustworthy solar contractors is rising.
Choosing the right commercial solar contractor is not an easy task. You need to choose a reliable company that can offer you a system that can work for several years. If you are looking for skilled and qualified professionals in the industry, Coldwell Solar is here to help you. We are a team of professionals who have worked in the industry for years and have helped hundreds of clients.
Our experts are knowledgeable in every facet of solar panel installation and production. By following the right installation procedure, we can help minimize the chance of running into issues in the future and lower maintenance and repair expenses.
We try to meet all your expectations so that you get a solar panel system that works best for you. If you need any type of help, you can contact us today.