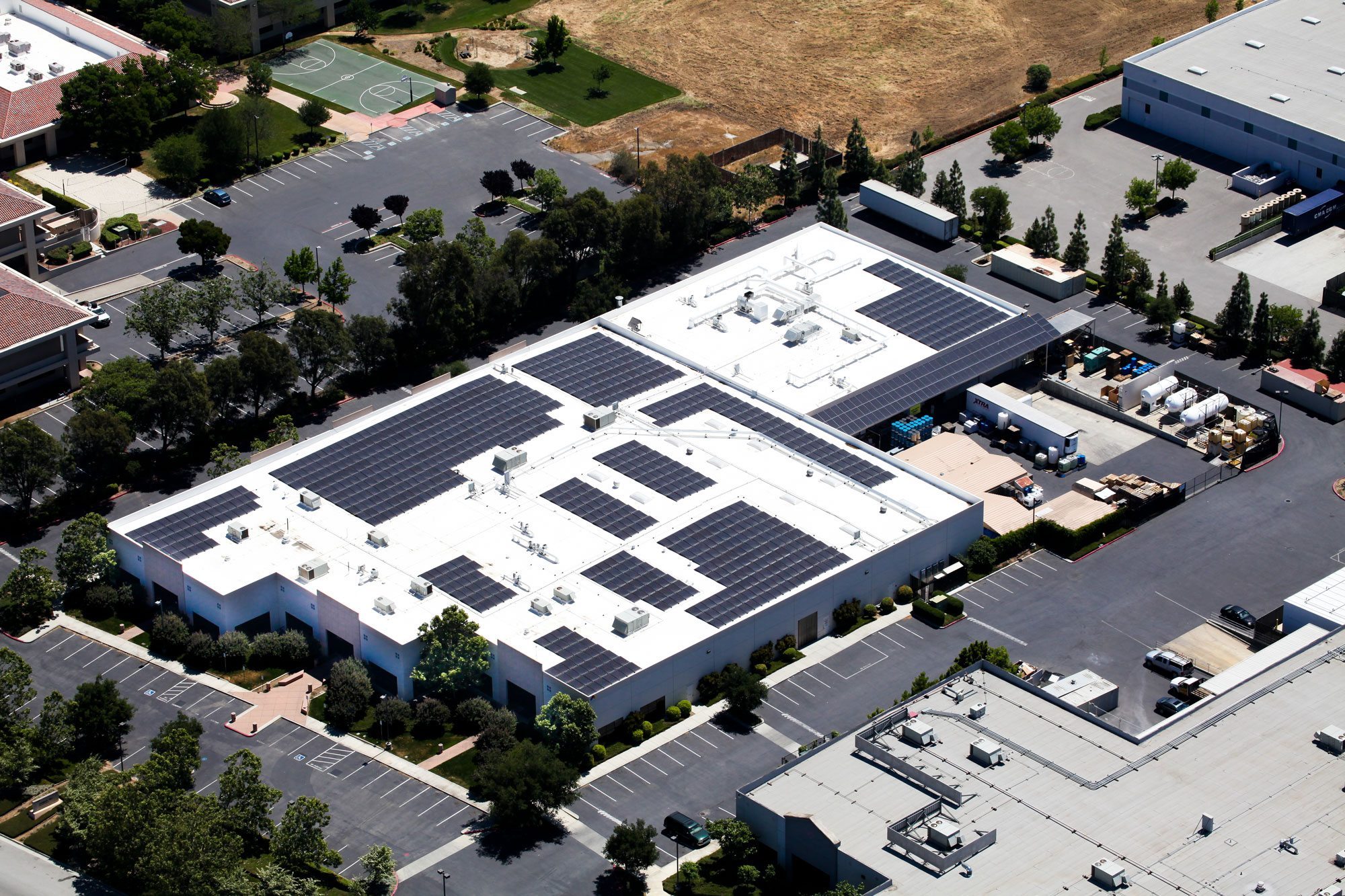 Solar energy systems are quickly gaining popularity as alternative energy sources worldwide. It's a common misconception among business owners that small and medium-sized enterprises cannot afford that. However, this is untrue. Solar power has recently become more affordable and useful for businesses like yours. Its accessibility and rising affordability are two benefits. As suppliers offer lease-to-buy options while still supplying energy below the pricing supplied by conventional utilities, the cost of purchase and installation continues to decline.
Key Considerations for Industrial Solar Leasing
Industrial property owners increasingly resort to rooftop solar facilities to diversify their holdings, boost their properties' profitability, and promote renewable energy use for the greater good. Rooftop solar leases are subject to the normal rules of commercial leasing but also have a few particular concerns. The following is a list of typical considerations that owners of industrial property should be aware of:
Age of the Roof and Whether You Can Get a New One
As the period of the solar lease will be 20–25 years, with potential extensions of another five or 10 years, most solar renters are searching for a site with a brand-new roof at the beginning of the solar lease. Despite this, the landlord will still wish to reserve the right to replace the roof during the solar lease's duration in the event of an emergency and set out times for roof repairs if required.
A building can still house a solar facility if the roof is not brand-new at the start of the solar lease, but has 10 or 15 more years of useful life. Landlords and solar tenants must negotiate the cost-sharing of the operational and mechanical aspects of roof replacements and solar re-installation.
Owner of the Roof
Industrial property owners should be careful not to give any of the building's tenants rights to the rooftop. In multi-tenant buildings, the landlord often retains sole ownership and management of the roof. However, in-ground leases and single-tenant buildings, the tenant may have control over the roof, including the power to perform maintenance and repairs.
Suppose the building tenant is accountable for the roof's upkeep under the lease terms. In that case, the landlord may need to amend the building lease to gain control over the roof and assume the upkeep and repair duties so that, if the economics work, the landlord may legally lease the rooftop to the solar provider.
Financeable Solar Leases
Solar developers typically get leasehold finance from conventional lenders and equity from investors in tax credit schemes because they make such a big, long-term investment in the solar facilities that will be built. Currently, 26% of the costs of the solar facility are covered by the federal investment tax credit, which is claimed over the first five years that a solar facility is in use.
The solar lease must include several lender-friendly clauses more common in ground leases than building leases, such as the right to obtain a subordination, non-disturbance, and attornment agreement (SNDA) from any landlord lenders. Solar lenders and tax equity investors require these clauses.
Avoid Blocking the Sun
Landlords should know that solar tenants require their solar facilities to receive enough sunlight to produce the most electricity possible. Solar leases frequently include clauses that guarantee landlords won't take any actions that would block sunlight or produce shadows over the facilities.
To maintain their independence and flexibility when renting out their main asset (the building), landlords should try to carve out certain rights, including the right to exclude any current rooftop installations and landscaping. If a new building tenant needs more HVAC capacity, landlords will also desire the ability to move and expand rooftop HVAC systems.
Solar Tenants Are Owners of The Facilities
There is typically a very clear definition of who owns what in solar leases. The solar tenant is the express and alone owner of the solar facilities, even though they may be regarded as "fixtures" under property law.
The various "Environmental Attributes" and "Incentives" assigned to or produced by a solar facility, such as carbon trading credits, renewable credits, tax credits, accelerated depreciation, etc., are also specifically defined in solar leases, with the solar tenant typically being the owner. Ensuring that each party owns all relevant assets, environmental attributes, and incentive programs is important.
Advantages of Industrial Solar Panels for Businesses
Here are a few benefits industrial enterprises might receive from installing solar PV.
Reduced Electricity Bills
The cost of electricity is always rising. Typically, 15% of the overall cost of running a warehouse goes towards power. The tariff rates for solar energy are about 20% less expensive than those for conventional electricity.
Solar power has emerged as a viable and affordable option for company owners looking for a fixed-cost energy source with a 25–30 year lifespan. Your energy bills become more affordable and predictable as a result. Solar system upkeep and monitoring are also less expensive.
Using alternative energy sources, like solar energy, is the greatest approach to minimize your expenditures if your company consumes a lot of electricity to run equipment and interior and external lights.
Increased Value of Energy Efficiency
If you plan to sell your property in the future, adding solar panels to the rooftops of your business might raise its value and facilitate the sale.
When a building has solar panels, some of the energy required by the building can be generated by solar panels, resulting in cheaper short and long-term running costs than equivalent buildings without solar panels.
Tax Credits
In certain nations, the government provides tax incentives for businesses installing solar. The tax credits exist to encourage more business owners to switch to solar energy. Local government agencies encourage enterprises to use renewable energy sources to support a sustainable urban economy.
Despite the growing support for the green economy from experts around the globe, the role of renewable energy sources is still small, and there is still a significant dependency on fossil fuels. Local governments are becoming more and more important players in the development and application of climate-friendly policies.
Reduced Carbon Footprint
Every day, the need to protect the environment and cut back on the use of fossil fuels grows. In contrast to fossil fuels, solar panels don't emit ash or other waste materials when they produce power.
Many businesses are increasingly looking for suppliers with low carbon emissions, and the final consumer pays attention to this argument and the social obligations of their suppliers.
Renewable Energy
Solar energy is a 100 percent clean, renewable energy source that lessens reliance on fossil fuels like coal, oil, and natural gas for electricity generation. These fossil fuels cause global warming by emitting harmful emissions that degrade the air, water, and soil quality.
Experts predict that by 2065, our planet will have lost more plant and animal species to extinction than in the preceding 65 million years. These statistics demonstrate the consequences of greenhouse gases from fossil fuels.
On the other hand, solar energy produces no pollution. Industrial solar photovoltaic systems are an investment for the planet's future, helping protect the environment by keeping non-renewable energy sources.
Low Maintenance Costs
Solar energy systems generally do not require a lot of maintenance. You only need to keep them relatively clean. Popular manufacturers typically offer warranties for up to twenty-five years. As there are no moving parts, there is no wear and tear. The inverter is usually the only part that needs replacement after five to ten years. After all, the inverter continuously runs to convert solar energy into heat and electricity. Besides the inverter, the cables also need maintenance to ensure your solar power system runs efficiently. Therefore, after covering the initial cost of the solar system, you can expect very little spending on maintenance and repair work.
Improves Business Image
Looking for new ways to attract customers and clients can be challenging. However, with the number of people looking to make conscious purchasing choices increasing daily, switching to renewable energy will allow you to market your business as green.
Newer generations are particularly interested in buying from green and sustainable companies. As they age and become a larger portion of the buying population, you will want to create appealing marketing strategies. Going green can be a great way to get a much-needed public relations to boost and could be the difference between a client choosing your business or a competitor's.
Coldwell Solar for Industrial Solar Installation
As solar rooftop leasing becomes more widespread, industrial property owners should know the relevant considerations specific to solar leasing. Industrial property owners can depend on their knowledge of conventional leasing issues, but the unique challenges of solar leasing call for a more specialized approach.
Coldwell Solar can provide further guidance on industrial solar installation. Contact us today to learn more information and get a quote for your next industrial solar installation project!