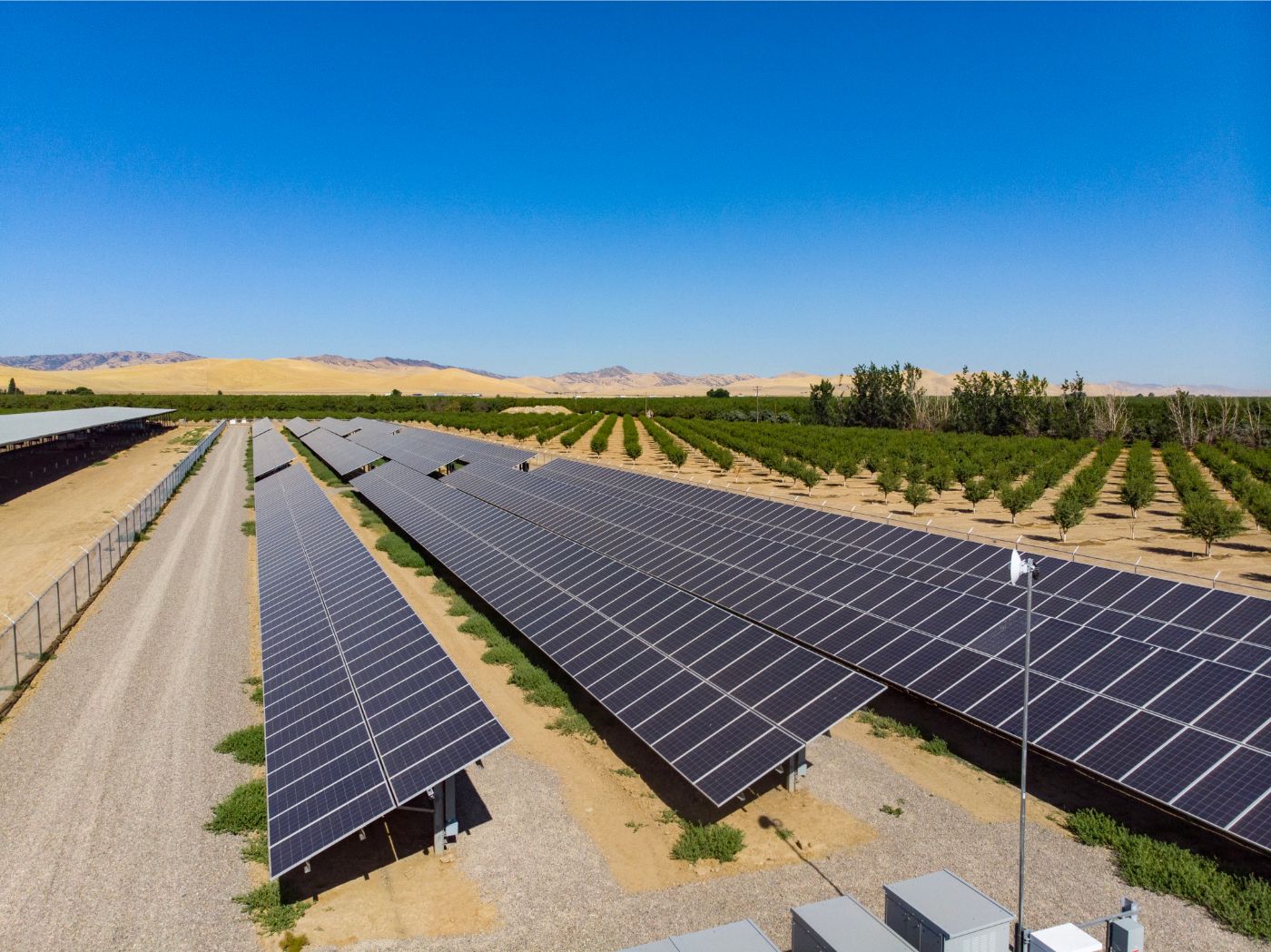 When it comes to alternative investment options to pick from outside of bonds and stock, the solar farm is one of the popular choices. We say this because it also has a great potential to appreciate in challenging economic times.
The solar power farm typically captures solar energy and is an excellent way to use a natural source (sun) to fuel power plants. The farm uses "photovoltaic panels" and PVC installed in a cleared lot.
Investing in solar farms means you will promote the use of alternative energy sources in the country, declining its reliance or dependability on finite fuel. Additionally, solar energy farm has become a popular option for residential and commercial properties. It is because a solar farm produces sufficient electrical energy to power an entire city or a larger region.
If you're looking for "how to start a solar farm," you must understand the cost and investment you need. The article explains everything related to the investment you need for your solar farm plans.
What is a Solar Farm?
In general, large-scale, ground-mounted solar installations are called solar farms. To harness the power of the sun, solar farms utilize photovoltaic panels for solar energy collection, such as concentrating solar systems.
Many people refer to solar farms as solar power stations or solar parks. Solar farm companies function as power plants just like fossil fuel plants that supply electricity to consumers. However, solar farms differ in several significant ways from commercial solar power systems and rooftop solar systems.
Solar farms benefit from economies of scale, which allows project developers to buy cost–effective equipment by making huge solar panels orders. Solar farms typically supply electricity to the electric grid and are a component of the utility's energy mix.
They are decentralized and comprise ground-mounted solar panels spread across vast regions. Large solar projects can be of many sizes, including utility-scale and community solar farms.
Reasons to Invest in a Solar Farm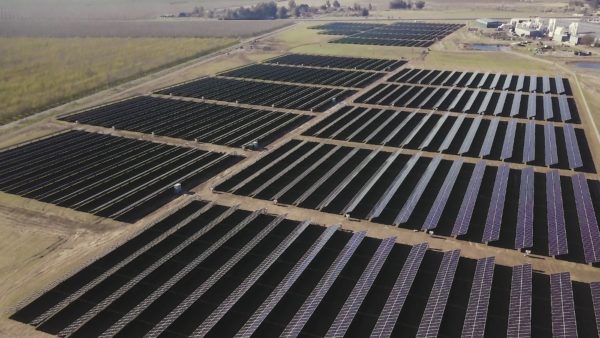 If you're wondering, "are solar farms profitable"? Still, trying to figure out why investing in a solar farm is the right idea? Here we have outlined some reasons to help you make an informed decision. Investing in solar farms has several significant advantages:
The sun provides limitless energy and more than people could ever use.
Investing in solar farms could be an intelligent way to diversify your portfolio.
Solar farm investment can help you diversify your professional portfolio.
Farms can generate income all year long in ideal locations with plenty of sunshine.
If you own land, income from solar farms may be higher than from using it for crops or other purposes.
The solar business has experienced exponential expansion and interest during the past ten years.
How Much Does it Cost to Build a Solar Farm
The typical cost of building a solar power plant is between $0.89 and $1.01 per watt. A 1MW (megawatt) solar farm can cost you between $890,000 and $1.01 million.
If you have the land to build a solar farm, these costs are based on the SEIA's average national cost numbers. Rooftop solar systems are more expensive to install and maintain than solar farms. According to SEIA statistics, residential solar panel systems (fewer than 20 kW) cost $3.06 per watt.
In other words, the price you pay for building a solar farm per watt is far lower than installing solar energy for homes.
To increase their capacity for power generation, utilities are increasingly turning to solar farms due to their low cost. In addition to being one of the most affordable sources of generating renewable energy, solar power is now equally affordable to sources of electricity derived from fossil fuels.
What to Consider when Investing in a Solar Farm

1.     Land Requirement for a Solar Farm
According to GTM Research, 1 MW solar farms require 6–8 acres to accommodate all the necessary infrastructure and space between panel rows.
Be aware that you require more area for massive solar installations than just the solar installations themselves. Additionally, the land is needed to house auxiliary devices like inverters, and the room must be provided between solar panel rows to allow access to repairs and maintenance.
2.     Period to Build a Solar Farm
Construction of a solar farm can be finished in a few months, depending on the scale of the project and the number of laborers working on it. However, sitting and permitting are far more complex. Complete all the necessary planning permission for solar panels on agricultural land; contracts and approvals can take three to five years.
Once built and operational, a solar farm requires little upkeep and must only be repaired three to four times yearly.
3.     ROI You Get from a Solar Farm
You can make approximately $40,000 annual revenue if you have a 1 MW solar farm to sell electricity. Utility-scale solar farms exchange Purchase-Power Agreements for the sale of the electricity they generate on the wholesale electricity marketplaces.
Solar energy traded for $29.75 per MWh, according to P25 national index. The P25 index, which represents the 25% of PPAs that traded for below this while 75% traded for higher, is a reasonably conservative estimate.
Remember that the typical 1 MW solar farm would produce 1,460 MWh per year based on the four peak sunlight hours a day per the national average. As a result, the 1 MW solar farms can generate yearly revenues of about $43,500.
Of course, they are average numbers. Based on variables like local solar power production and the current rates for solar energy in the wholesale market, your actual revenue may differ dramatically from these estimates.
Additionally, PPA values vary greatly depending on the wholesale electricity costs in your Regional Transmission Organization state.
4.     Lease Requirement for Solar Farm
Landowners who rent out their property for a solar farm can make between $300 and $4,000 per acre annually. This is a choice for those who would lend their property to a third-party solar developer rather than construct their solar farm.
Why is the range of leasing fees so wide? It's because there are numerous variables dependent on your location that might impact the going rate for a land lease, some of which are as follows:
Alternative uses of your land (such as potential agricultural farm revenue):
Land prices in your area,
Electricity transmission infrastructure nearby
Demand for renewable energy in your state
State And Local Incentives For Solar Farm Operators
That means leasing land for solar farms depends on the current condition of the electricity market in your area.   Rates for solar farm leases range from $0.25 to $1.00 per acre in California.
The average length of an agreement is between 10 and 20 years, with the potential for extensions of up to 50 years. They also offer annual escalators of 1.5 to 2.5% to adjust for inflation. You may find developers that offer to make a sizable advance payment to cover the lease costs.
Ways to Invest In Solar Energy Farms
Investors have a few alternatives to invest in solar farms. Also, it's more complex than equities and bonds.
Numerous businesses provide loans for the construction of community solar farms like mortgage lending facilities. You need to compare loan charges and interest rates because they can differ significantly. Some local utility firms offer investors a profit-sharing arrangement with local inhabitants. Find out if this option is available where you live by contacting yours.
Opt for iShares sustainable ETFs that focus on particular themes, such as environmental issues. Most of today's brokerages allow these ETFs to be purchased and sold.
Purchasing stock in a publicly traded solar energy firm is an additional choice. This can provide a strong ROI while assisting the nation in moving towards a more sustainable electricity grid.
The Future of Solar Farm Investing
Investment in solar energy supports the development of jobs. It also is supported by government incentives and is becoming more widely available.
Unlike other energy sources, the sun offers endless energy, considerably more than humanity could ever need. It also requires little fuel to capture or expensive operating costs as an energy source.
Although designing and constructing a solar farm is quite difficult, there are other methods to get started. Some utilities allow locals to participate in a profit-sharing scheme or a reduced-cost energy plan. Another way to get started is by buying stock in a publicly traded business specializing in solar energy.
If you're interested in investing and installing a solar farm, get in touch with the renowned solar energy solution service Coldwell Solar in California.