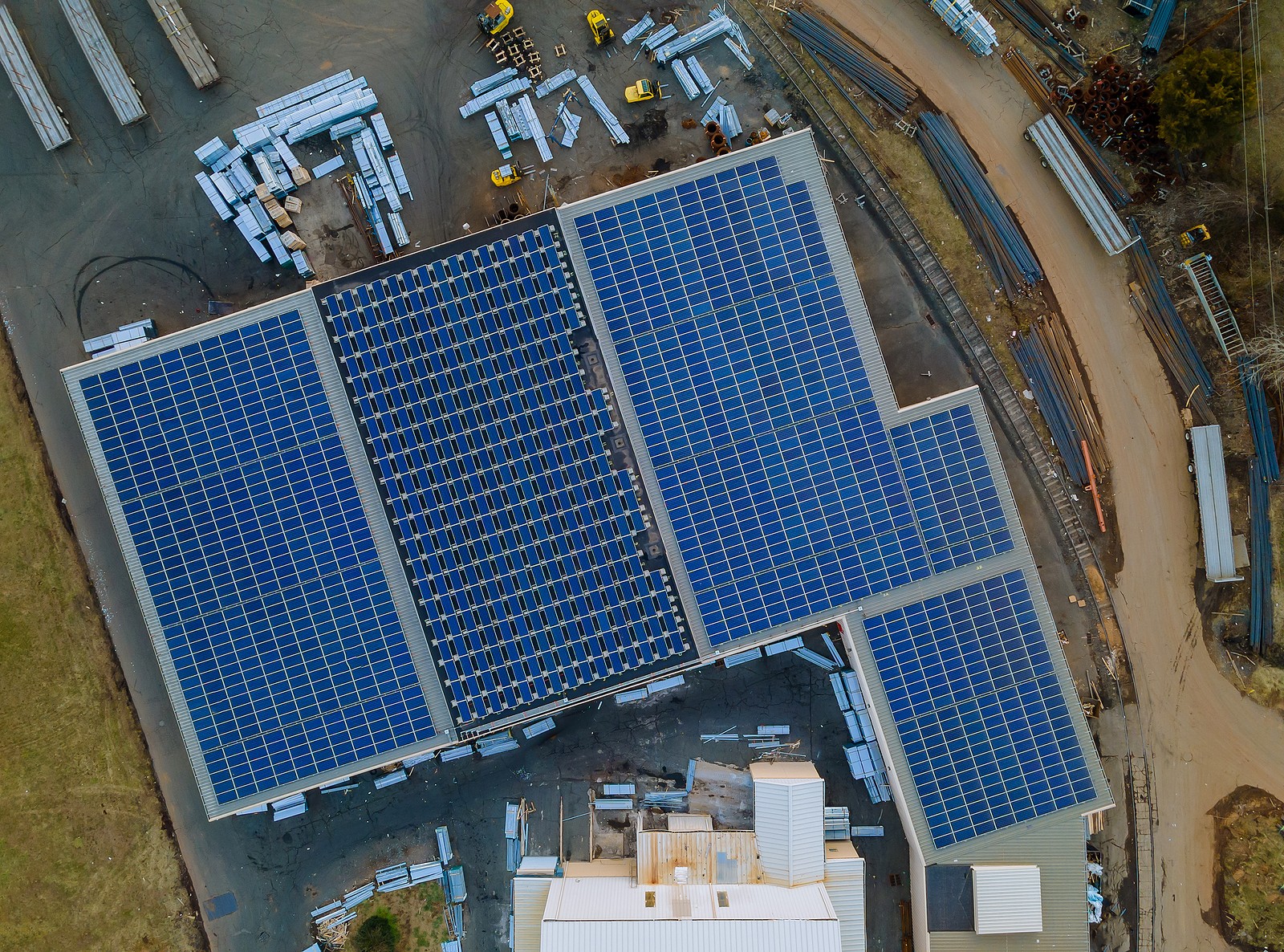 When it comes to commercial and industrial solar in California, a lot of focus is on how owners can benefit – the money they can make from solar panel installations, the tax credits available for solar panels, and so on. Right now, we want to take a broader look at how commercial solar energy solutions in California are helping the state's economy. Investing in solar energy isn't just advantageous for you and your property. Let's look at how it works.
Industry Growth
Building a solar installation requires expertise from a variety of architects, technicians, contracts, and subcontractors. As California has built one of the strongest solar energy markets in the world, the growth of new solar installations has led to more training and vocation opportunities in a number of industries, especially construction. There is a very clear link between the growth of commercial solar company opportunities and new jobs.
Those new jobs in turn provide more wealth and spending opportunities for those living in California, which benefits many other industries as a result. The more of California's power supplied by solar energy (the fastest-growing renewable energy in the state), the more everyone benefits from increased business.
The impact of industry growth may be particularly noticeable now that the California mandate for commercial solar power on new construction appears to be finalized.
Fixing Power Grid Issues
When power grids fail, all kinds of businesses suffer, which ultimately hurts the economy. While solar panels receive variable input, technologically advanced installations use intelligent grid monitoring, excellent inverters, and solar storage systems to make sure that output is more reliable…even when other systems may fail.
We've seen this in action when – due to disasters such as growing events during California's fire season – regional electric grids have shut down, shutting down power for many businesses that could have otherwise remained operational. Solutions like solar microgrids are an insurance policy against power outages.
Helping Businesses Find New Synergies
Solar energy doesn't just supply power – it also offers a variety of ancillary benefits depending on the installation and the business that uses it. These synergies help make businesses more efficient or more beneficial for customers. One fun example are agricultural solar energy systems that not only provide power for a farm's irrigation, but also shade for livestock to help endure the heat or crops to grow. That same shade is also a draw in parking lots where customers are looking to avoid the hot sun under solar panels. And sometimes solar energy can even be used to help charge EVs while customers wait or provide other benefits.
All this can help companies grow their market share, incorporate eco-friendly content in their marketing, and generally win more business over time.
Solar Energy Leadership
As California continues to be known as one of the most-solar friendly places in the world, that sort of leadership turns into a draw for renewable energy industries around the world. That means more opportunities for business partnerships and new renewable ventures seeking to call California home.
Let Coldwell Solar Help with Your Commercial Solar Installation
Are you looking for a solar energy company in California to help develop and install a solar system for your organization? Coldwell Solar has the experience and services to help from the first step to lifelong installation maintenance. Contact us to arrange for a consultation on designing, installing and maintaining a commercial solar energy system.