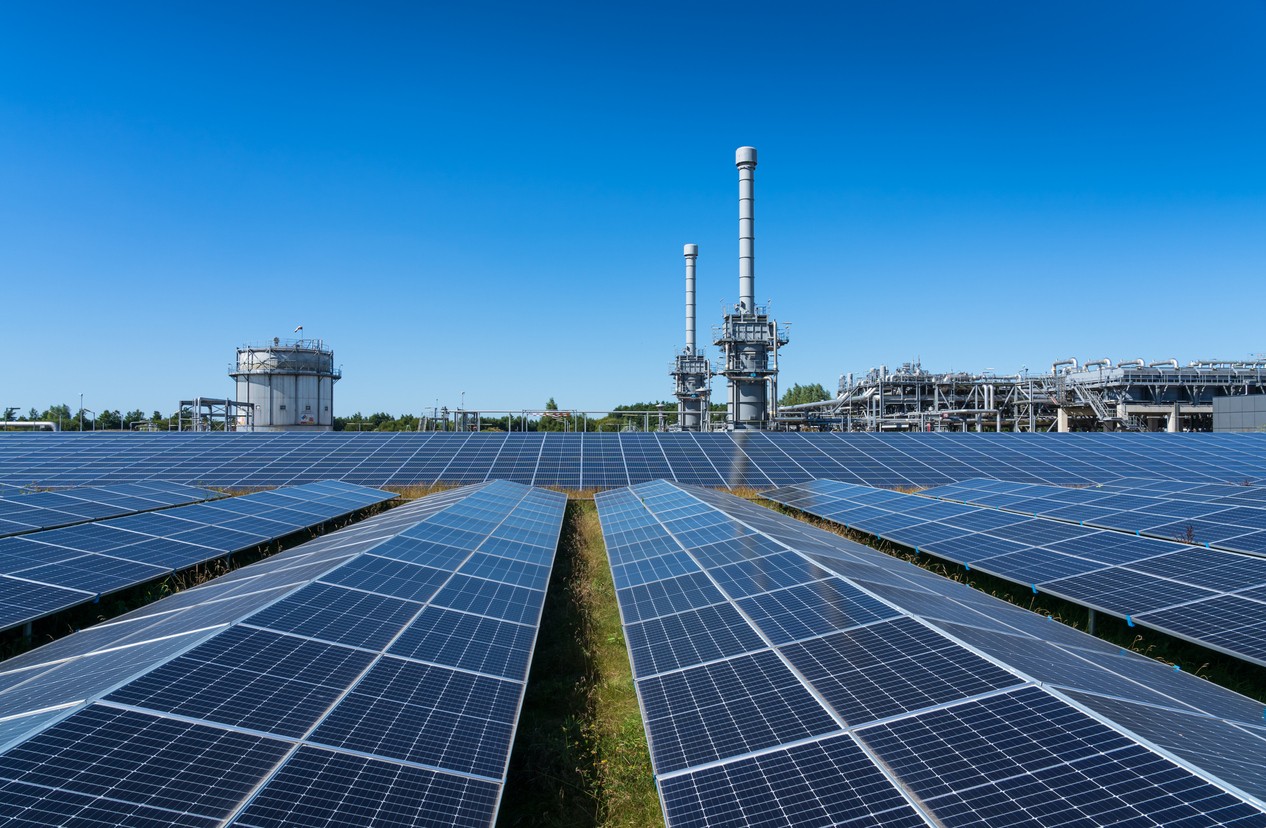 Despite depleting sources and environmental dangers, fossil fuels are the most widely used energy sources in many countries. Large industries that consume a massive amount of electricity, generated via traditional sources, account for 22 percent of the CO2 emission for manufacturing goods from raw material.
On the other hand, renewable energy has advanced as a practical choice for companies across many industries looking to the future. The average cost of solar systems has significantly decreased by 14% between 2011 and 2012 and 82% between 2010 and 2020. This trend is anticipated to continue as solar technology improves in efficiency and price.
The cost of operating a solar system decreases over time thanks to energy storage in the new-generation batteries made especially for photovoltaic generators. Going solar can drastically lower business power expenses, resulting in long-term advantages.
With that said, businesses must invest in solar energy for financial and environmental reasons. Discover which industries can benefit from solar energy below.
Industries that Benefit from Solar Power

Automobile Dealers
Did you know energy is the most significant overhead expense for automobile companies? The electricity bills are costly for businesses that use vacuums, hydraulic lifts, electric motors, exterior and interior lights, and pressure washers as part of their operation. However, installing a commercial solar system as a one-way automobile dealer dramatically decreases the rising cost of energy.
Investing in solar power may result in significant savings for almost any business, whether a startup or a known brand. If you're an automobile dealer and want to install a solar system, speak with a local expert photovoltaic contractor to see how much you can save.
Businesses in California can take advantage of free, no-obligation consultations from solar system providers such as Coldwell Solar. You can learn more about commercial solar energy systems in order to make informed decisions.
Technology Firms
Several giant firms, including Microsoft, Facebook, and Apple use solar panels for their facility centers. Some more examples include Tesla, whose Gigafactory is powered by solar plants. Intel is another renowned company using over three million sq. ft of solar systems in nine countries. It accounts for more than 70 percent of the total power usage of the corporation.
Likewise, Apple has been using 100 percent solar energy since 2018, following the trend of the companies like Google that switched to carbon neutrality in 2007. All these popular brands have shifted their focus to using sustainable sources like solar panels.
In addition to these industries, Adobe— a multinational computer software firm, is working in collaboration with its supply chain to switch to renewable energy. With so many companies transitioning to solar energy, the tech industry can significantly benefit from the financial predictability associated with this source.
Gas and Convenience Stores
Solar energy has been one of the cost-effective alternatives to traditional energy sources over the long term for convenience and gas stores. Using solar energy helps gas stations improve their brand image and reputation as environmentally responsible businesses.
With solar energy system, gas stations can reduce their energy costs, improve their sustainability, and enhance their reputation. That is why you may see many gas and convenience stores opting for solar power systems for their costly energy bills. A commercial solar system can help offset the cost of managing gas pumps, freezers, 24/7 lights, and food coolers.
Agricultural Industry
One primary reason agricultural firms are turning to solar power solutions is money grants and tax breaks they get from the Department of Agriculture.
Using roof-mounted solar panels, agricultural operations can generate their own electricity, reducing their dependence on the grid and saving money on their energy bills. As said above, tax incentives and grants make the transition to solar energy even more appealing, as they can help offset the upfront costs of installing a solar system.
The solar panel can power giant electric fans and coolers to keep the temperature of poultry farms optimized and comfortable the entire year. Using clean energy, agricultural operations can also improve their environmental impact and demonstrate their commitment to sustainability.
Pharmaceutical Labs and Medicine Industry
Laboratories have also switched to solar power; especially for the cold storage facilities that contain the vaccinations for distribution across the nation. Pharmaceutical companies are tackling the problem of shipping and storing vaccines using an effective cold chain, as cold storage units are proven to be a helpful instrument in the fight against disease transmission.
Fortunately, cold storage units can keep vaccines viable until they are delivered with the help of solar energy sources. It is essential to ensure that vaccinations are of high quality throughout the lengthy trip from the manufacturer to the syringe.
The Danish business Novo Nordisk set aside $70 million for a solar system in a 670-acre installation complex. Within the RE100 group, it was the first business to achieve this. Johnson & Johnson, AstraZeneca, and Biogen are a few other well-known companies that belong to this group of renewable energy companies.
According to the senior director and spokesperson of Novo Nordisk, switching to solar power for its Pharma labs and units balances the company's environmental, financial, and social aspects.
Hospitality Industry
The hospitality industry consistently uses a lot of electricity, which results in high costs. However, hotels and restaurants using solar energy can generate a large portion of power independently, reducing their utility costs.
It doesn't end here, as solar-powered hotels attract more guests by portraying their establishments as environmentally friendly. Many restaurants and companies in the hospitality industry are adopting solar panels for the same reasons.
Shopping Centers
Retail companies are leading the way in adopting renewable energy. By investing in solar energy, these companies are reducing their carbon footprint and setting a positive example for other businesses.
The efforts of companies like Walmart, IKEA, Kohl's Department Stores, Costco Wholesale, and Macy's demonstrate that large businesses can operate environmentally responsibly while still achieving financial success.
For instance, IKEA is a globally recognized manufacturer of DIY furniture. It has reduced its non-renewable energy consumption by over 300% as of the first quarter of 2017. This is an encouraging trend and shows that the shift toward renewable energy is gaining momentum.
Laundromats
Laundromat facilities rely nearly exclusively on power for their business operations. It takes a high amount of energy to heat water and run banks of industrial washers and dryers.
Commercial solar panel systems can power laundry facilities. Still, many laundry and cleaning facilities are now implementing solar thermal systems for water heating to reduce their energy costs as the impact of utility rates increases.
Data Storage Facilities
Many firms rely on data storage facilities to make their information accessible and secure as the demand for software and cloud computing technology keeps growing. A significant amount of energy is needed to run these facilities reliably and continuously. This is why many data center facilities invest in solar power to control rising electricity prices.
Manufacturing Industry
The manufacturing industry is one of the largest energy consumers; therefore, solar energy can be a cost-effective solution for reducing energy costs. By installing a solar system, manufacturers can generate their own electricity, reducing their dependence on the grid and saving money on their energy bills.
A large amount of roof space available in many manufacturing facilities also makes it easier to install a large-scale solar system. Plus, tax incentives such as the 26% federal tax credit make it ideal to use solar energy.
As other industries mentioned above, manufacturing firms can also combat the cost of installing a solar system. By using clean, renewable energy, manufacturers can make their operations more sustainable and improve environmental impact.
Why Commercial Businesses Can Benefit from Solar Power
Commercial businesses like department stores and commercial buildings can have as high of an ROI as farmers and other manufacturers by switching to solar. Commercial solar systems are great for decreasing overall operational costs.
Investing in solar power is an excellent way to save substantially on energy bills. Therefore, most businesses, not only in the US but also in other countries, can consider solar power investment as a strategic financial decision to benefit the operations in the long run. If you have the space and want to minimize your company's energy costs, you may be the right candidate for a solar power investment.
Commercial Solar Services from Coldwell Solar
Solar energy systems have become more mainstream in recent years and offer numerous benefits for companies. These benefits include cost savings, improved corporate social responsibility, and reduced carbon footprint.
Commercial Solar Companies like Coldwell Solar can help you take advantage of these benefits and integrate solar technology into your daily operations. With decades of experience, Coldwell Solar has helped many commercial and agricultural customers in transitioning to renewable energy. Contact us today to get started on your commercial solar project!