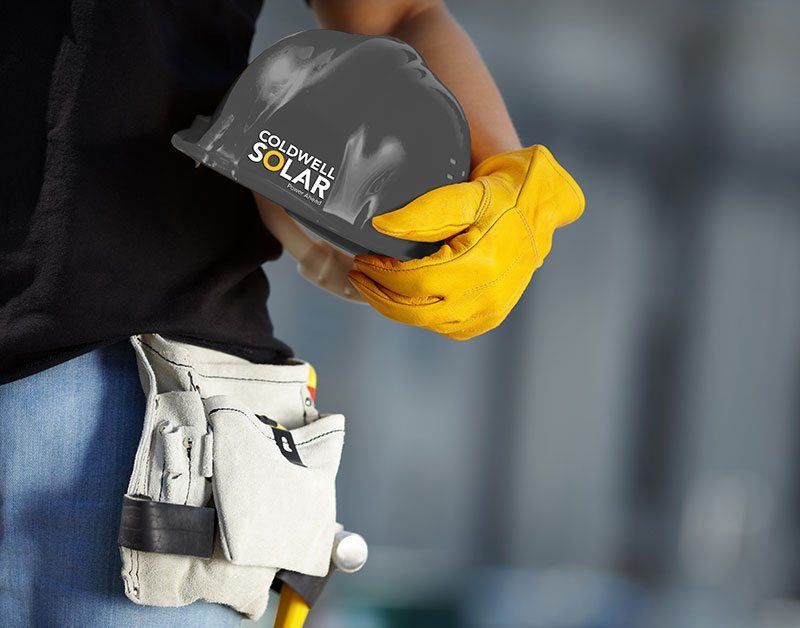 Are you looking for a reliable company for solar services? Look no further than Coldwell Solar for your commercial solar solution. Established in 1986, Coldwell Solar is a reputable solar company that offers a plethora of services that can help you convert to solar energy, save the environment, and make a lot of money.
Their specific products and services center on solar installations and subsequent services to ensure the success of your solar system . Dave Hood, the CEO of Coldwell Solar, leads the company. Dave is a visionary and has spent over 40 years in construction and specifically over 20 years in solar. Mr. Hood has paved the way for high-quality solar services, and his team can assist you with multiple solar needs. Let's take a look at all the services Coldwell Solar can offer you.
Solar Consulting
There is a lot more to solar than merely installing panels, which is why Coldwell Solar offers consulting services to ensure that solar energy is not only the right option for you but also implemented correctly.  Coldwell Solar is able to achieve this top tier consulting by leveraging their decades of expertise.
The first step of Coldwell Solar's consultation services is a feasibility analysis that can help you understand whether solar makes sense for your operation…or not. Many solar companies neglect the importance of feasibility, as they are purely motivated by getting you to buy panels. Coldwell Solar takes the extra step to make sure that you have a valid use case by leveraging their time tested process.
To achieve this, their experts look into your energy history to determine your energy usage and the best solar options for your needs. Details will include your energy usage patterns and your business activities so the experts can map out the best plan of attach. The consultants will ensure that the shift is beneficial to your company and you are able to save money in a sustainable way.
If the experts deem you to be a good candidate for solar energy then they will look into the best ways you can optimize an installation. This is important because there are many technologies and methods of implementing solar.
Design & Engineering
Shifting to solar energy is not as simple as you would like to believe. It does not matter if you are a commercial business or if you are in agricultural; you need the right design that fits the needs of your business and is sustainable.
Coldwell offers you the best engineers and designers who can offer custom-made designs for you with reliability and sustainability. If you get a design that fits in with the unique requirements of your business, your solar energy installation will be as efficient as it can be. All businesses are different and have different requirements. The team at Coldwell is very detailed oriented and works on gathering all the details of the needs of your business before they can come up with a design. This will include factors such as the location of your business, environmental factors, and even the architecture of the business.
Keeping all the factors in mind, the team at Coldwell Solar will select the best photovoltaic products and other system components that can help you maximize your output. Engineering is a very important aspect if you want to improve the efficiency of your solar energy system. Most companies fail to deliver premium engineering that can increase the effectiveness of the system. In this case, Coldwell strives to offer the best services with its one-of-a-kind engineering expertise. They aim to increase the production of power as much as they can while minimizing the loss of electricity during transmissions.
Solar Financing
Financing your solar power installations can be challenging and Coldwell Solar can easily help you with that. They have a team that is dedicated to working with you and coming up with financial solutions that are unique to your needs and financial stages.
They offer multiple finance options that include leave, financed purchases, PPA, and more. You can connect with the team and learn what the best finance options for you are. This way, you will be able to consider all the options that go well with your needs and take your pick from the most feasible option. Here are the financing options offered by Coldwell Solar:
1. Lease To Own
With the lease-to-own strategy, you can get three options:
In this case, you will be the system owner. You will be entitled to tax incentives such as solar investment tax and other benefits.
Here you will not have to pay any upfront cost and will not be responsible for the operation of the system. Your payment will be variable depending on the production of the system.
$0 Down Solar Energy Lease
In this option, you will not have any upfront cost but will participate in the operations and maintenance of the system for a greater net savings than the solar ppa. Furthermore, you will pay a fixed monthly payment.
2. PPA
If you opt for this option, then Coldwell Solar will install and maintain the system for you without any cost. You will get power with them but at a reduced rate. They will draft a service agreement where the user of the energy pays for it but at a lower cost as compared to conventional energy options.
3. Financed Purchase
The financed purchase allows you to get all the benefits from the solar incentive without having to pay any money up-front or from your own budget.
4. Cash Purchase
If you have the cash reserves you need for the solar incentive, then you can purchase the complete system and get a 30% tax credit on the price of the solar energy system, along with renewable energy credits.
Solar Construction
Do you want to complete your solar construction without process interruption? Coldwell can easily offer you solar construction while the rest of your business continues. This will ensure that you continue to make money while you prepare to save even more.
Coldwell has more than 100 years of experience and knows just how it can work around your business and not disrupt any operations. Moreover, they have all the necessary operations, such as a General B construction license and C10 electrical license. Moreover, they have NABCEP-certified staff that can build a solar system that can ensure that you are comfortable with the complete exchange.
The solar construction with Coldwell beings with a project manager who is dedicated to your installation and site, so the process of installation is as fast as possible. Moreover, the QA team ensures that you get the highest quality of products or services, so there are zero defects.
Comprehensive Checkup
Commercial solar panel systems should work at their maximum efficiency, and to keep the efficiency high, Coldwell offers a comprehensive checkup to assess all the components of the system and the specifications of the warranty.
Follow-up is very important to keep your system running. Coldwell provides a 10-year comprehensive annual solar checkup program. In this program, their experts check the components of the system against the warranty specifications.
The team consisting of site superintendents will maintain major components as per need. The best part about this checkup is that you will get dedicated site superintendents, and they can complete the necessary maintenance. Running a commercial business is not easy, and you cannot afford it if the solar system goes down, as that can affect the efficiency and productivity of your business.
Solar Performance Monitoring
It is essential for you to monitor the performance of your solar system. You will need to give it continuous attention, and Coldwell makes it easier for you. The team monitors the performance love and uses different data acquisition hardware with reporting systems and sensors to get real-time updates on the system.
This can include performance monitoring twice a day in a remote system diagnosis system. You can expect the team to be completely transparent if there are any faults and if the company experiences any issues because of the solar system. Moreover, you will also get same-day responses that can make it quicker for you to solve any issues that may surface.
Coldwell can give you a publicly viewable website that can showcase the performance of the system to employees and other stakeholders.
Coldwell is the Commercial Solar Solution for Your Business
Coldwell Solar is the number one 1 family-owned commercial solar installer and comes with high-quality services. If you partner with Coldwell Solar, it is not just a one-time thing. You will get a partnership for the rest of your journey with the solar energy system.
They have innovative solutions and give you all-rounded help so you can make the best use of your solar system and unlock a great margin for growth. All you need to do is connect with us, and we will make sure that Coldwell can help you choose the best route toward a safer world and sustainable power use.