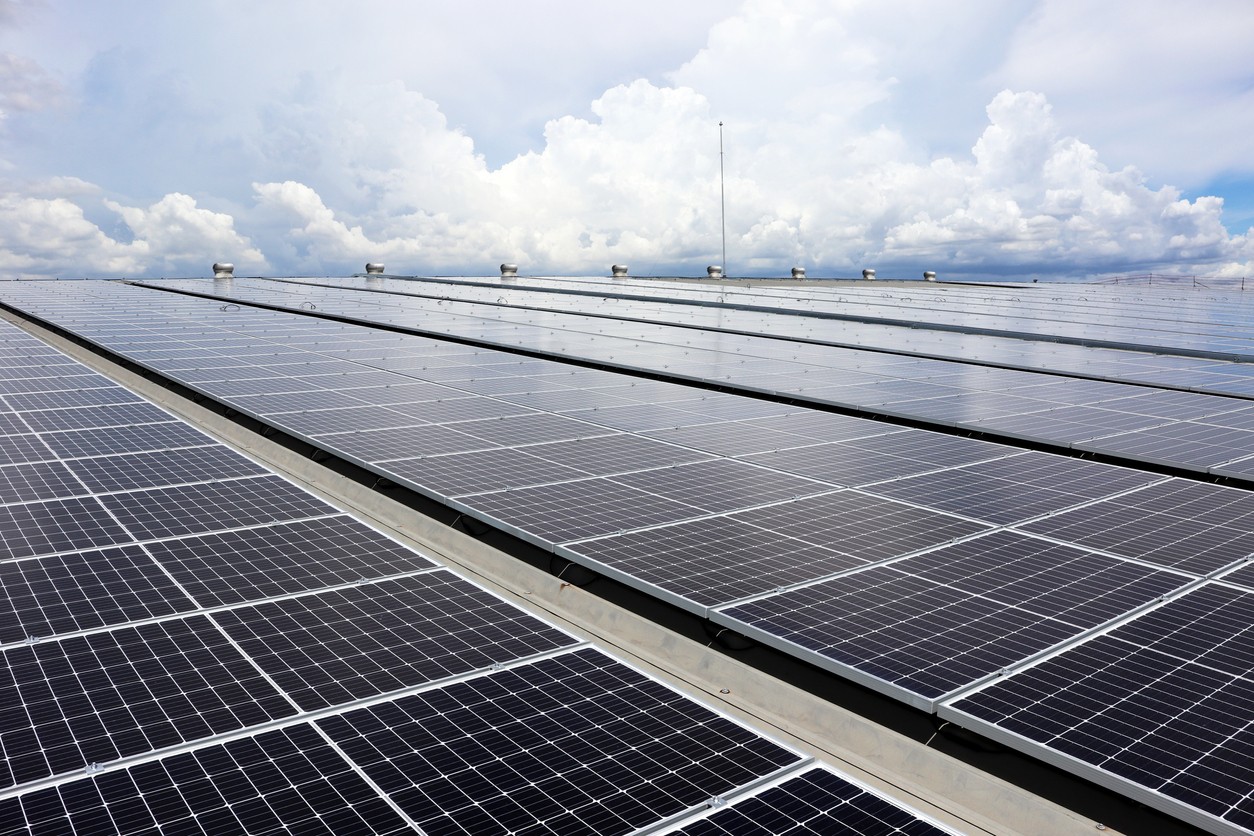 The commercial solar system has gained popularity, particularly in the business world. From renowned brands to small ventures, the trend to switch to solar energy for commercial properties is inevitable. The growth rate of solar systems in the U.S. is even more surprising, as over half of industrial and commercial solar panels have been installed within the last four years. Solar energy systems allow companies to generate their own electricity, reducing their reliance on the traditional grid and providing energy independence.
Suppose you know this trend, energy cost savings, and the sustainability advantages. In that case, you might be considering whether or not investing in solar for your business would be wise. You may be thinking the following when you attempt to compare solar with other potential capital investments:
What are the factors leading to the growth of solar energy?
How much will solar technology upgrade/improve in the coming years?
Is switching to solar a better way to benefit from opportunity cost?
Finding the answer to these questions will help you determine the best time to invest in a commercial solar system for your business.
Benefits of a Commercial Solar System
Solar energy systems are designed to be highly reliable, with no moving parts and minimal maintenance requirements, making them a desirable choice for commercial industries.
Generally, commercial industries' switch to solar energy is driven by a combination of cost savings, energy independence, environmental benefits, government incentives, public awareness, and reliability. All these advantages make solar power ideal for commercial applications.
While most domestic solar panel systems may create between 5 and 10 kW of electricity on average, many commercial solar systems quickly generate 50 kW. If you invest in a solar system, your company can produce 10 times more energy than a residential system.
Environmental Benefits
If you want to promote sustainability through your business, investing in solar power is the right way to show it.
Traditional energy generation methods emit hundreds or thousands of metric tons of CO2, depending on your business size. But a 50-kW solar power system produces over 65 000 kWh of renewable energy annually.
Moreover, solar energy allows you to demonstrate that your company assists in the battle against climate change. Consumers continuously prefer to support businesses that promote eco-friendliness as the fundamental pillar or value.
Financial Benefits
Energy cost is one of the crucial facets of running a business. According to recent estimates of Energy Star, an average small business spends more than $60 to $65 billion on electricity each year.
However, investing in a solar system makes it easier to offset energy costs with significantly lower fixed rates. You can predictably budget your energy bills for the coming years because solar panels typically last 25 years. After a few years of saving, you'll be able to induce the initial investment and reinvest the entire sum into your business.
Low Maintenance Benefits
Once you install commercial solar panels, you don't need to worry about their maintenance. The solar system is noiseless and doesn't require any maintenance, so your business can enjoy convenience and sustainable energy.
Because they are encased in protective, tempered glass and non-corrosive metal, solar panels have a long expected lifespan. They are specifically designed to withstand exposure to numerous elements and harsh weather conditions, such as hail, rain, snow, and wind, in addition to being made of weather-resistant materials.
When is the Best Time to Invest in a Commercial Solar System
The best time to invest in a commercial solar system for your business is generally as soon as possible. As mentioned above, the benefits of commercial solar systems include lower energy costs, increased energy independence, and a positive environmental impact.
Also, financial incentives, such as tax credits, are available for businesses that invest in renewable energy. The sooner a business installs a solar system, the sooner it can realize these benefits and savings.
Let's dig into some significant aspects of investing in commercial solar systems to help your business make a timely and smart decision about solar power.
Technology Advances and Efficiency of Solar Power
Despite appealing pricing, businesses should consider whether a technology-based investment for the company might be on the verge of significant efficiency gains that would boost the return on investment.
Again, it's crucial to keep in mind that solar has already profited from years of application and invention, even though the U.S. market is currently going through the "early adoption" curve sometimes associated with new technologies.
Consider the early years of contemporary solar power use in the 1960s, when solar panels had an efficiency of about 6%, for example. Today, solar modules for commercial applications have an average efficiency of about 18% and have over 500 GWh of installed capacity worldwide.
Will solar systems continue to upgrade?
Absolutely. Although no one can forecast the future, the advantageous economics for solar energy at the moment, the short- and long-term financial savings and the sustainability advantages outweigh the opportunity cost of delaying.
That means businesses considering investing in the commercial solar system should definitely go for it.
Global Solar Adoption Drives Commercial Success
The recent increase in commercial solar panel installations in the U.S. shows the success and popularity of solar-generated energy. In fact, large industrialized counties, including Japan, Germany, and Italy, have also adopted energy power models that favor solar systems.
Foreign government incentives, like Germany's feed-in tariffs, encouraged the adoption of solar power throughout the nation and opened the path for module manufacturers worldwide to improve their capabilities and efficiency to meet demand.
Solar module costs fell as quality production grew more and more agile. Only between 2006 and 2011, five years, did the cost of solar P.V. systems drop by more than 50%. Over the past ten years, more advancement has led to steady and advantageous solar material costs for commercial applications.
Financial Incentives Benefiting System Costs
Did you know the U.S. federal government launched a short-term tax credit opportunity for companies going solar like other countries offering financial incentives to invest in renewable energy?
Businesses can receive a 26% tax credit from the ITC (Investment Tax Credit) on the total system cost of solar systems they commit to before the end of 2022. In the foreseeable future, the value of these tax credits will decline, winding down to 22% in 2023 and falling even further to 10% in 2025.
Thus, this answers when the best time to invest in a commercial solar system. The declining cost and increasing popularity make it the right time and opportunity for businesses to reap the benefits of low-cost, high-quality materials and excellent financial incentives, including accelerated depreciation.
Businesses realize that generating even a small portion of their own power onsite with solar provides sustained cost savings benefits over purchasing the equivalent amount of power from their utility.
Of course, the investment is a win-win for long-term cost reduction, improved employee and customer interactions, and brand-building initiatives due to the sustainability benefits and marketing potential.
Investing in Commercial Solar System
There is no denying that solar is the future of businesses. Solar energy offers advantages beyond merely lower electricity costs. Going solar can help the company get recognition as a pioneer in its field and a trustworthy partner in the "green" economy.
Though this is the best time for your business to opt for commercial solar investment, how can you determine if it suits your company?
It is because every business has unique and distinct energy requirements, facility considerations, utility policies and rates, and financial constraints. Considering multiple factors to make an informed decision is a daunting task.
If your business is considering going solar, get advice from a seasoned solar provider who can assist you in assessing the energy consumption and infrastructure metrics of your facility while also offering you a consultative approach to successfully achieving your objectives.
Coldwell Solar provides education, design and installation, and ongoing support. This includes assisting your company with navigating and applying for available incentives, designing and building the system, and providing assistance with ongoing maintenance and system operation.
Coldwell Solar has the expertise to take on any size project in California. If you need to decide whether your firm should invest in solar installation or when it should opt for solar, you can contact the company to find out more about your alternatives and tax incentives.