Are you a warehouse owner or operator in California? In any case, you must be familiar with the WAIRE program and know why it is vital to quality. It may be difficult to comprehend if you are inexperienced with the WAIRE program. It forbids warehouse owners and operators from using equipment that emits dangerous gases. Here is a detailed guide to help you understand the WAIRE program and WAIRE points.
WAIRE and Its Nuances
The Warehouse Actions and Investments to Reduce Emissions (WAIRE) Program works to protect the environment. If we do not take adequate attention to the environment, it could be too late to stop climate change. This is how the law contributes to lowering harmful gas emissions, and protecting the environment and protecting air quality. Counties like Los Angeles, Orange County, and Riverside County are the focus of this project.
The primary objective is to reduce nitrous oxides and fuel emissions. The warehouses must adopt ecologically responsible options while conforming to the South Coast Air Quality Management District's quality guidelines (South Coast AQMD).
In May 2021, the WAIRE program was created in response to alarming studies that found dangerous amounts of nitrogen oxide.
WAIRE Points System
The South Coast AQMD strictly controls warehouse owners and operators, forcing them to adhere to a point system to prevent dangerous energy emissions. These people will receive points each year for choosing equipment that creates alternative energy.
You may get points for one of the most common techniques by paying a mitigation price. If you do not wish to pay these costs, you can either participate in the various WAIRE program activities or carry out obligations under an authorized site-specific WAIRE plan.
Warehouse facilities that use zero-emission trucks and vehicles are eligible for savings from the South Coast Air Quality Management District. Gaining excess points can also give you additional benefits, such as moving a section of your points to some other location or saving the surplus points for a future date.
The expected WAIRE Points from a Custom WAIRE Plan are not always acquired within the relevant compliance time. The warehouse facility, proprietor, or operator demonstrates that they have met their Warehouse Points Compliance Obligation. This donation must be paid before the deadline for filing their Annual WAIRE Report and made using WAIRE Points gained through requirements.
The South Coast AQMD mandates warehouse operators and owners follow a point system based on a menu. When choosing equipment for alternate energy generation such as a commercial solar system, you will get points each year. Warehouse operators can accumulate rewards in three different ways.
Following the WAIRE combination of acts
Mitigation fee payment
Mitigation fee payment
SCAQMD offers savings incentives to warehouse operators that have vehicles and stations for zero-emission cars. Furthermore, accumulating more points will grant you other benefits, such as transferring them to another storehouse and saving additional points for the following year. You are also eligible for WAIRE Program benefits by submitting a mitigation fee.
SCAQMD calculates the number of points, or WAIRE Point compliance Obligation, using a formula (WPCO). Because WPCO considers emission levels different, you must install renewable energy-generating equipment in warehousing facilities.
WAIRE Points Importance
The points are a critical component of the WAIRE program. To comply, any warehouse in the California area must acquire a certain amount of points each year. To gather them, you must make as many travels as possible using various kinds of transportation. The estimate includes visits between and to the warehouse. Travel time is increased by 2.5 if big vehicles such as tractors or tractor-trailers are used.
There are more ways to earn points. You could, for example, do any of the WAIRE menu action combinations that would help you achieve the needed number of points, for example, installing a commercial solar system. You will also be awarded points for actions authorized under the location-specific custom plan. Finally, paying the mitigation charge is one of the most straightforward ways to earn WAIRE Points.
During the compliance period, a warehouse must earn adequate points. If the total increases, they can earn higher points for the previous year. A warehouse may also transfer it to another storage facility under its ownership.
Are WAIRE Points Transferable?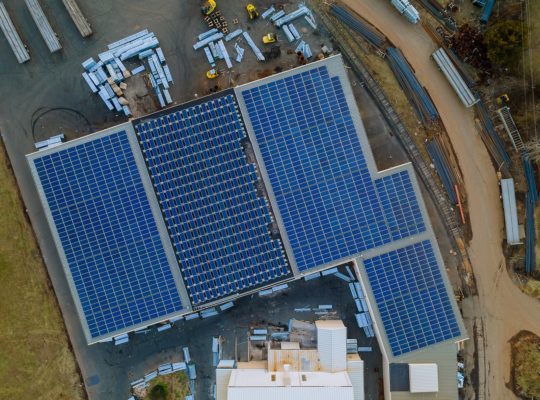 Only WAIRE Points that are more than the warehouse operator's WPCO are transferable under specific circumstances. The only three situations in which WAIRE Points may be transferred or banked are as follows:
The First Situation
The WAIRE Points acquired for one warehouse may be transferred to another if a warehouse operator undertakes warehousing operations at more than one warehouse. The same warehouse operator will have operational control over this. Transfer points must be earned over the warehouse operator's WPCO at that location to transfer points. In addition, it only applies to the present compliance period. Transferred WAIRE Points to another warehouse will be deducted.
Using the WAIRE Menu, a warehousing facility or landowner can voluntarily accrue WAIRE Points. You can transfer WAIRE Points from the warehouse operator at the location by spending a mitigation charge. Any warehouse operator at the location may then get these WAIRE Points from the warehouse facility or the landowner.
These WAIRE Points must have been gained within the last three years since they were acquired. During these three years, any warehouse operator using these transferred WAIRE Points to fulfill a WPCO must provide particular evidence. The first is that the warehouse facility's onsite upgrades or equipment installations utilized to earn WAIRE Points are still in use. You have to transfer only these WAIRE Points.
The Second Situation
Warehouse operators may also transfer any extra WAIRE Points to the warehouse owner if they close a facility before the conclusion of a compliance term. The following warehouse operator may then receive these Points.
In one compliance period, WAIRE Points in surplus of the facility operator's WPCO may be stored for use in the following three compliance periods. Any leftover banked WAIRE Points will perish and be useless after this point, as you can't transfer them to another warehouse for usage in the future. It is not possible to carry over WAIRE Points to another compliance period.
This occurs when the U.S. EPA, CARB, or South Coast AQMD laws and regulations necessitate the WAIRE Menu items utilized to gain WAIRE Points. An illustration would be the upcoming TRU regulation from CARB, which could call for charging infrastructure in the future.
The Third Situation
Installations made in advance of CARB regulations may accrue points that can be saved for later years. The banked Points, however, are no longer redeemable in any year in which CARB mandates the installation of such charges. Furthermore, the banked WAIRE Points cannot be utilized to satisfy a WPCO if any onsite upgrades or equipment installations that earned the WAIRE Points will no longer be operational. Lastly, the three-year clock on banked WAIRE Points will not start till a warehouse operator's first compliance period WAIRE Points are acquired before that time.
The WAIRE Menu item that produced the WAIRE Points must still be present and in use during the compliance period to use banked WAIRE Points. Earning WAIRE Points before their first compliance period is possible thanks to an early action provision. Additionally, a clause concerning the WAIRE Points' three-year lifespan is included. WAIRE Points for early action cannot start until after the first compliance period.
The warehouse operator who utilizes transferred or banked WAIRE Points is obligated to maintain documents demonstrating how and when the WAIRE Points were first acquired. The warehouse operator and the owner must maintain documents proving the transfer of WAIRE Points if the points are exchanged between them. Representatives should sign the contract for both entities to prevent any potential conflicts.
Can you Sell or Transfer WAIRE Points?
Points transferred between various warehouse operators are not recognized under Rule 2305. Only the conditions listed in Rule 2305 permit the earning of points by transfer. The first is the ability to transfer WAIRE Points above the warehouse operator's WPCO to another warehouse under that operator's control.
Second, a warehouse owner and operator may trade points with one another. For instance, if the landlord willingly accrues points on the tenant's behalf or reimburses them to the new operator.
Turn to Solar Energy
The South Coast AQMD developed the WAIRE Program to reduce and eliminate hazardous gases like nitrogen from warehouses. The WAIRE governing board devised a points system to encourage operators and owners to enhance the environment. This strategy rewards facilities for using environmentally friendly equipment and vehicles.
Coldwell Solar's solar energy solutions make it simple for warehouses to follow WAIRE implementation guidelines. Utilizing machinery to produce alternative energy may significantly lower nitrogen emissions, eventually improving the environment. Therefore, South California-based warehouses are putting more of an emphasis on installing solar-powered energy systems and positively impacting the environment.